Twice a week, every week, Jenny Crowe signs on to Zoom, checks her audio and camera angle, and heads to the garden. Around 20 others join her virtually to immerse themselves in the world of horticulture – learning about her plants, tips and tricks to grow them and healthy garden-to-table recipes. Jenny, who is supported by LADD, has always had a knack for gardening, but now she's a certified master with skills sought after by many during the pandemic.
"When I'm gardening, I have so much connection to the world," she said. "It has a calming effect and creates a sense of awe and wonder. That's especially important right now because certain things in our world are causing a panic."
Jenny traces her love of gardening back to her childhood thanks to community gardens and church initiatives. Last December, she invested in learning more and became a master gardener through Ohio State University Extension's Master Gardener Volunteer Program. Five months later, she saw an opportunity to use her certification at home and get people engaged in a healthy hobby during a stressful time.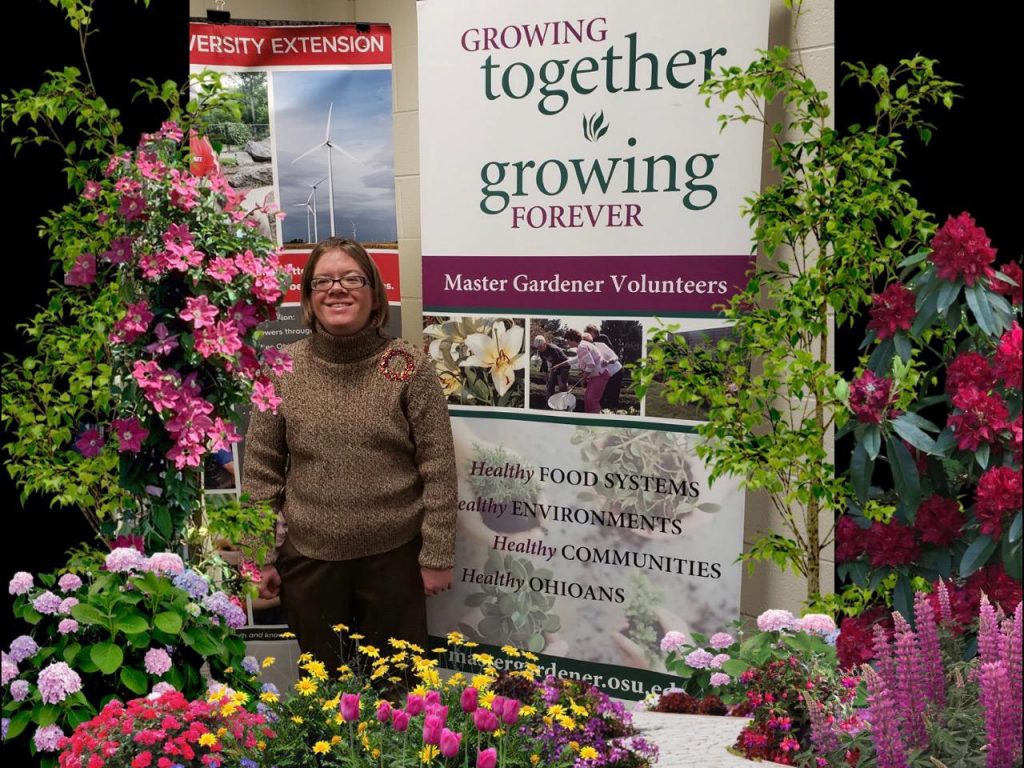 Since her "Gardening 1-2-3" class began on Zoom, nine urban gardens grown by people supported by LADD have sprouted. While Wendy grew tomatoes, Neil was harvesting cucumbers. Some people planted fragrant flowers to enjoy when sitting outside while others picked their own herbs to use in recipes. Each of the gardens different, but providing many of the same benefits.   
Gardening has long been associated with living a healthy lifestyle. If you've spent a day (or even an hour) planting or harvesting, you know the effort certainly gets you moving and breaks a sweat. It can increase your exposure to natural Vitamin D and improve dexterity. Homegrown fruits and vegetables can be richer in nutrients compared to store-bought and mass-produced vegetables, according to some research. And people who grow their own food have more control over the kinds of fertilizers and pesticides that come into contact with the food.
But gardening has come into the spotlight as a popular pandemic hobby not only for its physical health benefits but also its impact on mental health and wellbeing. The New York Times recently published "How Plants Can Help People Grow," featuring TikTok star Garden Marcus. Stories in The New Yorker – "The Therapeutic Power of Gardening" – and on CNBC – "The world's longest-living people share this hobby" – also overview the positive impact gardening can have on someone.  
"During a pandemic, when so many of the people we serve are confined to their homes, these gardens are even more important for daily mental health and give people the opportunity to benefit from the fruits (and vegetables) of their labors," said LADD Health and Wellness Coordinator Kristin Harmeyer.
People of all ages, backgrounds, abilities, professions and yard sizes are giving it a go and finding that tending to these living organisms can provide purpose and promote mindfulness.   
"I'm highly anxious but it especially magnifies being indoors, so I really like being outside," Jenny said. "Taking care of the earth makes you have a love for all creation, even if there are some moles that are a nuisance."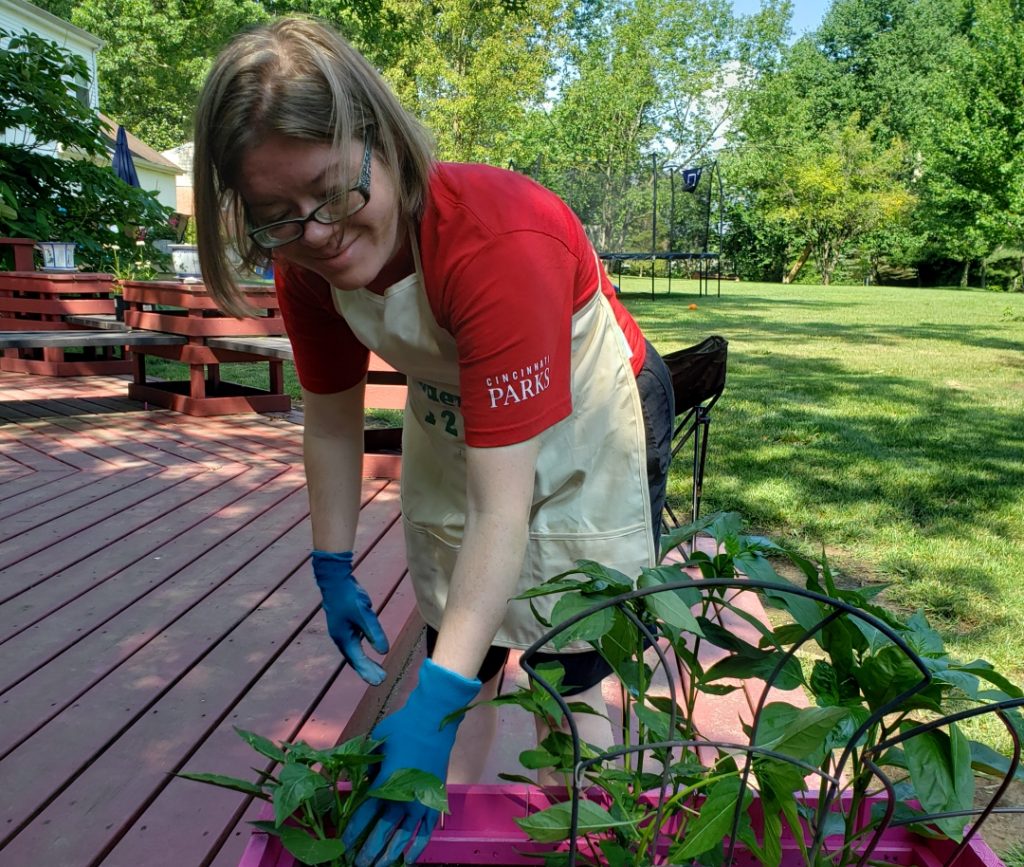 As we approach September, Jenny and other gardeners around LADD are prepping for fall gardens with kale, broccoli, lettuce and green beans. Their efforts are being supported by a $7,000 Health and Wellness Through Gardening Grant from the Elsa Heisel Sule Foundation. The funds will be used to expand the gardens, provide supplies and transform some of Jenny's virtual gardening classes into shareable video resources for the entire community.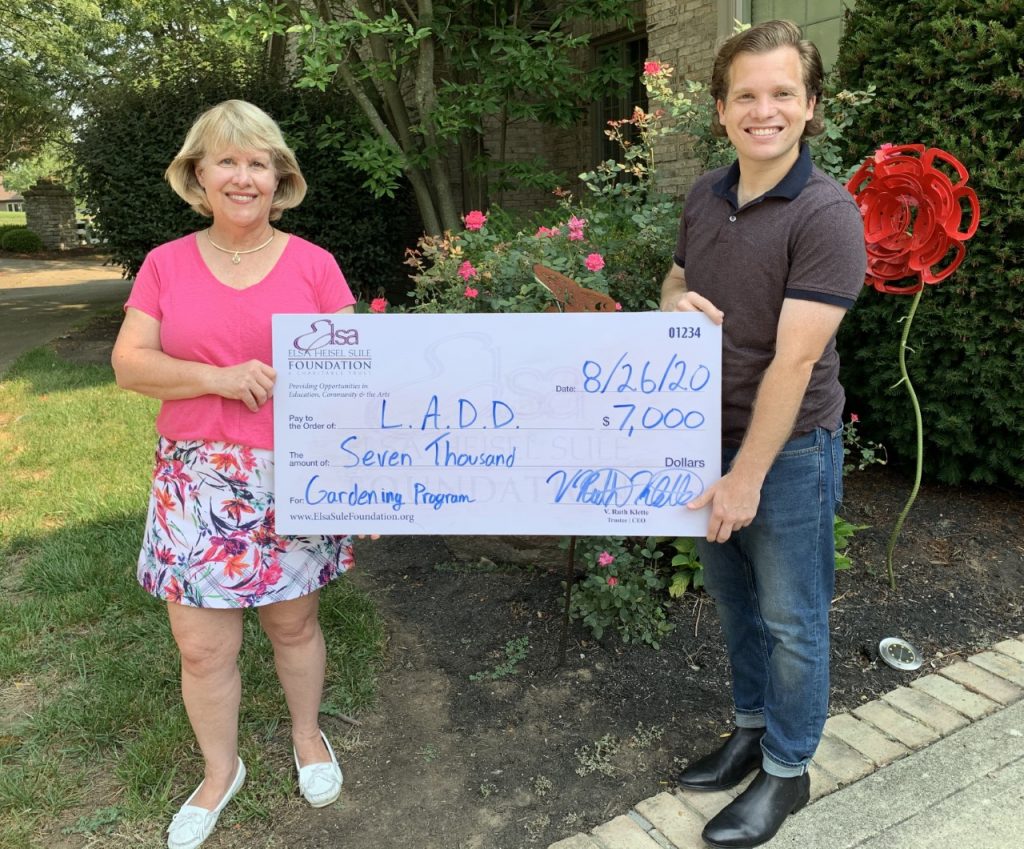 If you haven't quite developed your green thumb yet, Jenny recommends you start small and simple, maybe with a container garden or house plants. Then work your way into the ground, but not before conducting a soil test, she warns.
"Practice makes perfect; you just have to experiment."
With every new sprout, perhaps you'll find yourself growing too.