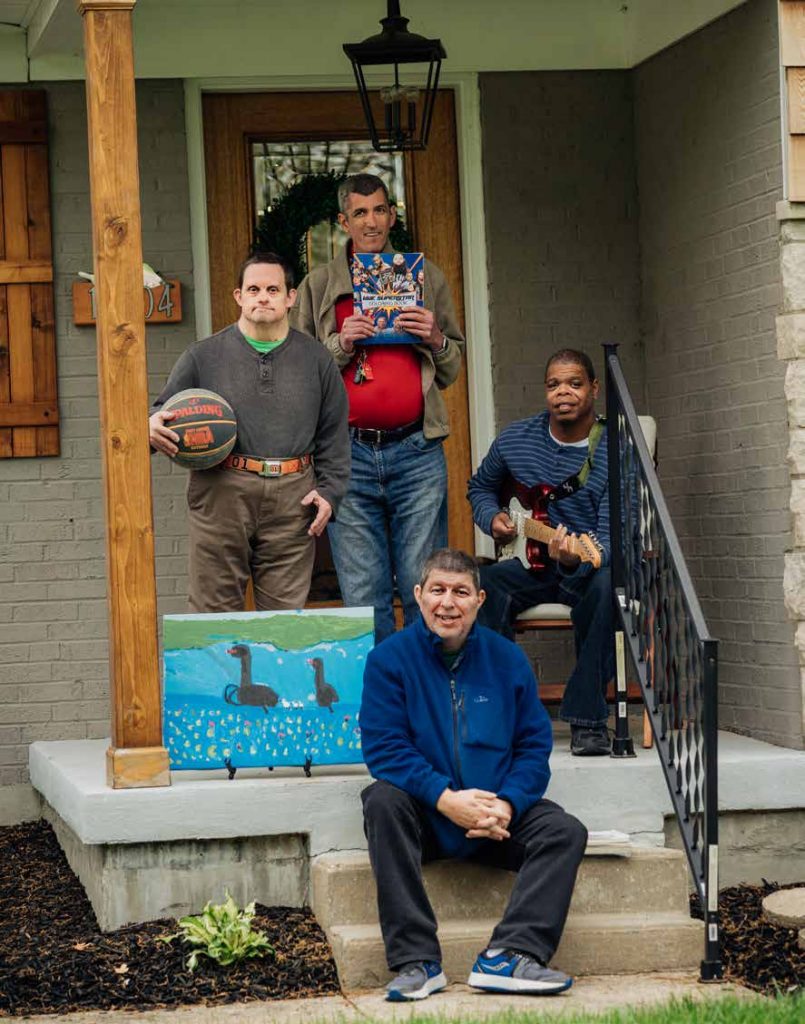 Local volunteers launch effort to spread joy and remind adults with disabilities we're #InThisTogether.
When a basket full of puzzles, games and craft supplies was delivered to Carrie on Easter weekend, she was overjoyed. Like all of us, she was used to engaging with so many in her community and was adjusting to a new normal. But that seemingly small gesture of kindness had a huge impact on Carrie. Knowing her community was missing her as much as she was missing them, plus new things to do at home, brought comfort and hope.
Soon after, her direct support staff were surprised with gift cards to local restaurants and rolls of scarce toilet paper to take home — a token of appreciation for their work on the frontlines of a global pandemic.
Those acts of generosity were spurred by LADD board members Kim Vincent and Terri Hogan, who understood how difficult this "new normal" could be for our community with broken routines, upsetting news reports and little contact with friends, family and neighbors. So, they stepped up to say, "We're here for you." The two began raising money and donating supplies for wellbeing bundles, full of items that would bring joy and provide more interactive engagement at home. Soon, other board members, Facebook friends, neighbors and local community members were part of the Brighter Days Box campaign.
Just a week later, each person supported by LADD began receiving a Brighter Days Box. Depending on their interests, they received games, activity books, puzzles, crafting kits and gardening supplies from local businesses.
"LADD is and will always be about community," said LADD CEO Susan Brownknight. "Although we haven't been able to connect in person with the larger community like we're used to, we can still unite around efforts like this. Thank you to all those who have helped create brighter days for LADD."