The COVID-19 pandemic has brought with it challenges many of us have never faced before. It has certainly challenged the LADD team to rethink how we safely deliver support in an age of social distancing and virtual connection. Thankfully, we have been thinking along similar lines for some time, asking ourselves, "How do we provide an affordable service model to Ohio's middle-class families that is safe and empowers adults with developmental disabilities to live independently?" That question is perhaps even more timely today as COVID-19 threatens the health and safety of people living in congregate settings.
The answer: our Forever, Home initiative. It's a vision to improve the quality of life for adults with developmental disabilities and address the growing demand for resources in Ohio. Despite the many obstacles our community has faced over the last few months, LADD is making this vision a reality.
The Heidt Smart Living Home will be complete in September 2020, with four men moving in that month. This summer, the roommates are completing neighborhood mapping and technology training through virtual meetings. Their new home will be equipped with smart technology across the board – from smart kitchen appliances ensuring safe cooking and medicine administration to integrated video screens with verbal assistants.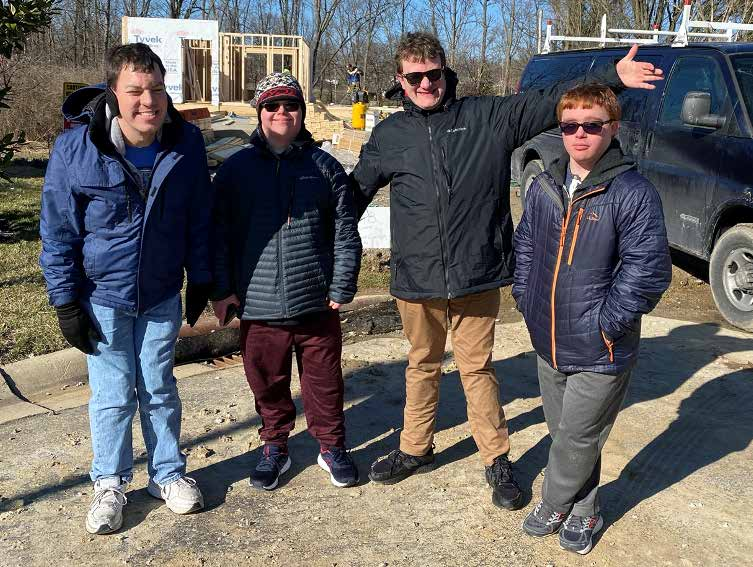 In addition, LADD was invited to present this pilot before two (virtual) national audiences. The reception has been overwhelmingly positive. We received more than 200 inquiries from around the country asking to learn more and access Xavier University Occupational Therapy Program's research on the impact this technology has on people's lives.
The Heidt Smart Living Home will be the fourth home completed through LADD's Forever, Home initiative. Through the incredible support of the Greater Cincinnati community, LADD has raised over $3.1 million toward the project goal of $3.6 million and we continue to fundraise for the purchase of two additional homes. We are so grateful for your support and investment in this project. It is because of you that LADD is able to deliver impact, transform lives and empower those we support.
THE FUTURE OF COMMUNITY LIVING FOR PEOPLE WITH DISABILITIES