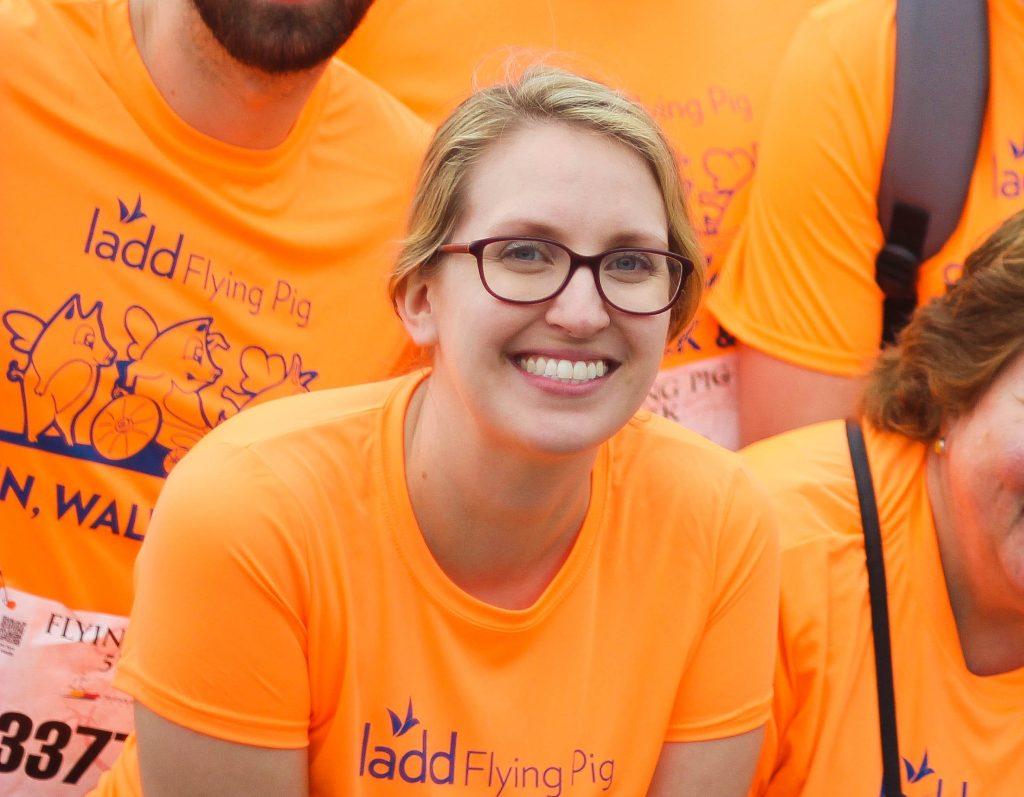 LADD Change Manager Hannah Eldridge won the September Spotlight Award from the National Association of Qualified Intellectual Disability Professionals (NAQ). Eldridge was nominated by Grandcare Systems, LADD's remote support system partner, for her work on the Smart Living Pilot.
Grandcare CEO Laura Mitchell praised Eldridge's work ethic and passion:
"When LADD started exploring a new and better service model for the disabled, we knew there would be challenges. One of the challenges that is often overlooked is having the right people, with not only the right skills but the right attitude. If you have a real "doer" who believes in the vision, the project will be unstoppable. If you do not have such a person, the project is in jeopardy from the start. Hannah Eldridge is exactly the right person to pioneer these new ways of supporting the developmentally disabled.
She embraced the technology on day one and is always asking how each and every piece of it can benefit the people they serve. She is an inspiration, and all people who are subsequently helped by the success of this project have her to thank for it.  When there are technical challenges, and with ambitious projects there are always challenges, most non-technical people fold. They give up and put it on the technologists to figure it out. Not Hannah. She's part of the solution every time. This kind of team player is exactly the kind of person you want to work with."
NAQ Spotlight Award recipients are honored for their dedication, innovation and positive attitudes while consistently going above and beyond.
Congratulations to Hannah! We are so proud to have you on the LADD team.