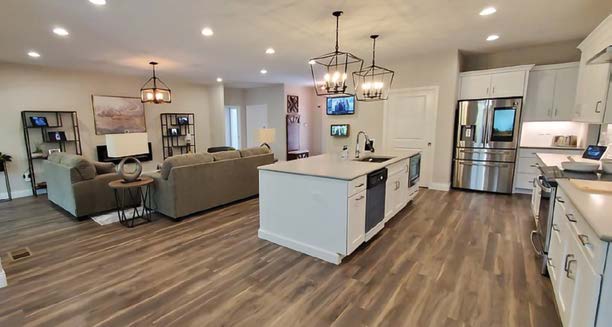 LADD Pioneers Smart Living, Technology Enabled Supports LADD has made notable strides in its efforts to address systemic solutions related to the staffing shortage, increased numbers of people in need of services and a desire to make services more effective at supporting people to be fully integrated into their communities.
"What we are accomplishing with Smart Living Techenabled Supports is a game changer for agencies like LADD everywhere." Says Brian Hart, LADD's Chief Strategy Officer. "At the forefront it's about delivering on our promise for a fully integrated independent life for adults with developmental disabilities while solving for our labor challenges." The need to scale LADD's Technology Enabled Supports has been accelerated out of necessity due to the pandemic and the ongoing shortage of Direct Support Professionals.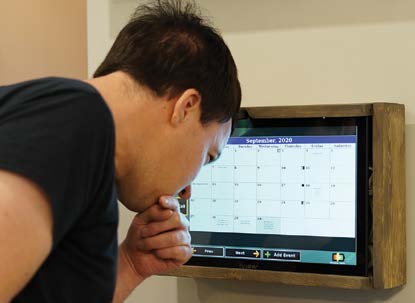 Many have asked how is LADD's Smart Living initiative different than remote supports? The best way to describe this new service model is explain that while remote supports are a means to ensure intervention when someone needs help within a home, smart living tech-enabled supports are wrap-around services and are customized to what a person needs and are not isolated to a home. "tech-enabled supports are the fence at the top of the hill, not the ambulance at the bottom," says Susan Brownknight, LADD's CEO. "The fence" comes in many forms, from ensuring that technology like a smart induction oven is in place to prevent fires, to staff being present virtually to assist in cooking for a complex recipe. Or "the fence" can be in the form of a GPS tracker in the sole of a shoe and a smartwatch that allows someone who likes to wander to call for help if they need it. Tech-enabled supports are designed for three purposes: 1) to further independence 2) to further community engagement and 3) safety. "A Smart Living Life must include a human component," shares Brian Hart, "The difference in this new staffing model is that we show up when they are actually needed. For example, if the technology shows someone is struggling to brush their teeth well, or someone has gained a lot of weight, staff can come in and work one-on-one with the person the get the result the person needs. "Staff," Brian contends, are no longer sitting around waiting for something to happen." Indeed, LADD's Smart Living Pilot in Anderson has successfully reduced over 100 weekly hours of staff time. "Now staff are getting to use their skills more and being deployed in a way that allows more people with developmental disabilities that need services to take advantage of their expertise," said Brian.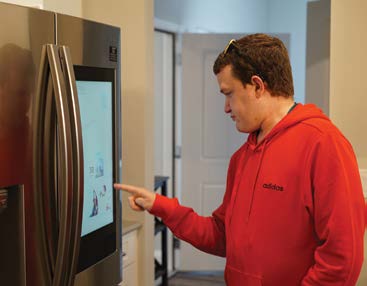 "To be clear, technology is only part of the answer," offered Susan. "Technology incorrectly deployed could harm more than help. So, as we scale and go national, it is critical that we create parameters around a Smart Living model that ensure that the service is deployed properly: to improve someone's life, not to further isolate them. Too much of anything is no good. The same applies here."