Susie Prigan carries a presence unlike any other. With her edgy, practical, buzz cut and 52 years of experience under her belt, Susie takes charge of her day to day life. Her efforts have been rewarded this year with LADD's Spirit of Independence award. This award has been granted since 2012, and is designed to give special recognition to extraordinary accomplishments of those supported by LADD, like Susie.
Since her childhood, Susie has excelled in swimming, growing her confidence with each stroke. She is an active participant in the USA Special Olympics swim team and has accrued numerous medals. For Susie, it's crucial to take the time out of her day to swim and "just have fun." Susie boldly swims without a cap or goggles, and is a proficient butterfly, breaststroke, and relay swimmer. Susie's favorite stroke is freestyle. She follows in the footsteps of her 92 year old dad who also swims.
Cindy Flatt has worked with LADD since 2007 and has been with Susie since 2014. Cindy says she has witnessed Susie take major steps towards being more independent.
Susie lived with her parents until she was in her 40s, when she moved into her first apartment downtown. Cindy says, "It was really hard, and she had lots of hurdles to jump over that she managed well." Susie says that the change was "scary at first," but there is no doubt she has overcome those fears and stepped out of her comfort zone. Some of her favorite activities besides swimming at the YMCA include attending and volunteering at Cindy's church, drinking coffee at cool coffee shops, and going to Community Connections twice a week with LADD. She also enjoys watching movies and coloring with her roommate, Beth, at their Forest Park apartment. "She's cute and funny," Susie says about her friend Beth. Cindy explains that, "they take care of each other," and are very supportive of each other.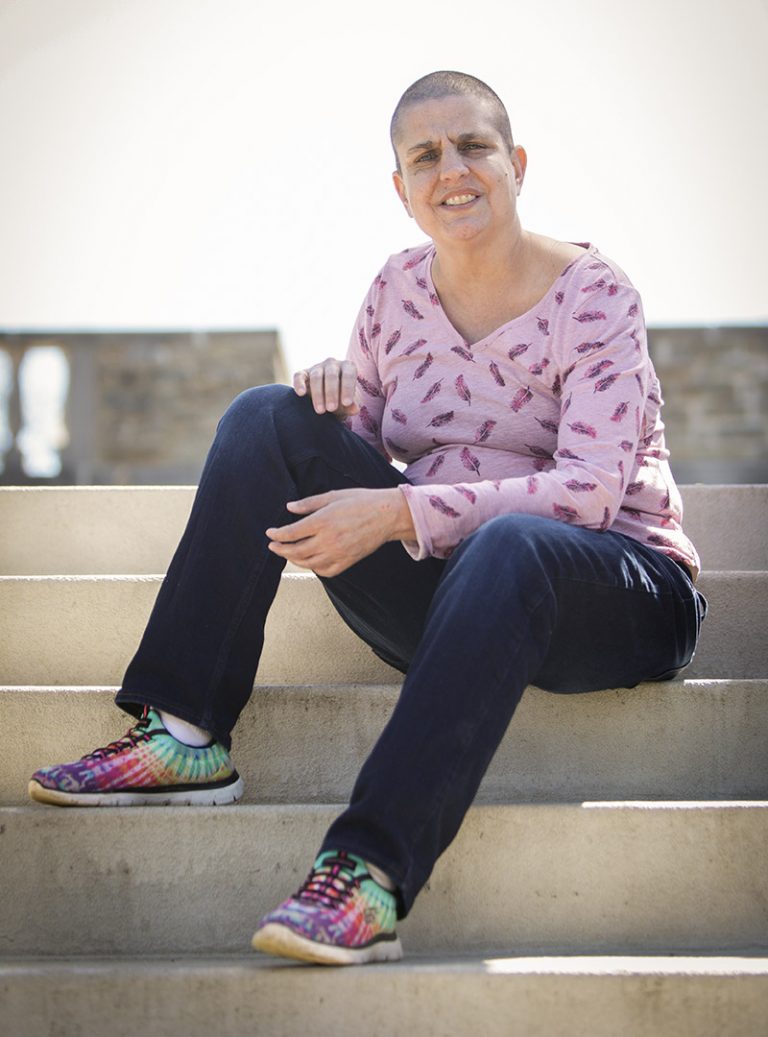 This year, Susie has learned how to use Uber which was a "huge, HUGE, accomplishment for being more independent and maintaining a job" according to Cindy. Additionally, she's been doing really well with her health and wellness. Cindy boasts about Susie's incredible swimming talent and her heaps of gold medals to prove it. Her health and wellness in swimming has been aided with purposeful meal planning that has helped her to help lose weight and stay healthy.
"Susie has made a lot of strides this year" Susan Brownknight, LADD's CEO says. "She should be incredibly proud of her accomplishments. Cindy should also be proud. Together, they have made a great team and their partnership embodies LADD's mission of empowerment. Cindy is making sure Susie has the skills she needs to live, work and thrive on Susie's terms, not anyone else's terms.
Out of the water, Susie loves airplanes and traveling. Her sense of humor is quick, effortlessly calling out "Hey, I need a ride!" to the passing planes coming from the nearby Lunken airport. A few years ago, she traveled to Hawaii with LADD staff to see the beautiful sea green ocean, her favorite color. Most recently her travels have taken her to Florida last year and she is now in the stages of planning a cruise.
The Taking Flight awards are giving to people supported by LADD for a variety of categories. Winners of these awards are nominated by staff members and then selected by the board. The Taking Flight award ceremony to honor the Spirit of Independence winner and other awardees will be held at the Coney Island Moonlight Pavilion on September 14th.