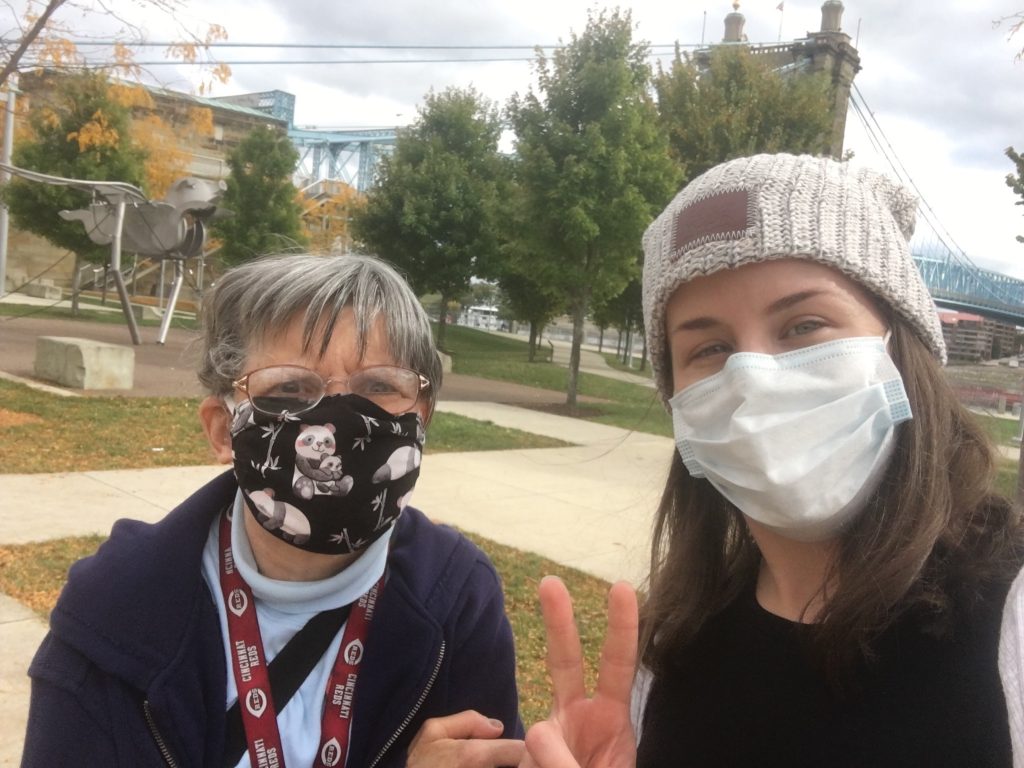 Winter is typically a time to hibernate indoors, but this year we're already feeling especially couped up. Combine colder weather, less daylight and the confines of the pandemic and you've got an especially dreary season for many. That's why LADD's Health and Wellness Coordinator Kristin Harmeyer launched the Winter Walk & Roll Challenge, encouraging people supported by LADD to stay active and outdoors this winter when safe to do so.
"For much of the winter – excluding this past week or so of extreme weather – we can bundle up and head outside safely, getting some much-needed fresh air, sunlight and exercise," Kristin said. "This is especially important as people supported by LADD have spent so much time at home and away from their normal routines this past year."
Fifty-five participants across LADD are part of the challenge, aiming to walk or roll (using a wheelchair) outside for at least a few minutes every day for 12 weeks. The challenge began in January and runs through March 28, with prizes available for certain targets. For example, someone who walks roughly the same amount as a half marathon (262 minutes over the course of the challenge) will receive a LADD beanie. Every person supported by LADD who participates will receive a t-shirt, and the more minutes walked, the better the prizes.
At least one participant already logged the equivalent of a full marathon – 525 minutes – in just five weeks. Carrie Hogshead's walks range from 10-20 minutes to 75 minutes. She's racking in the prizes, including a pair of brand-new gym shoes.
"We know Carrie feels better emotionally when she moves around more," said Lead Direct Support Professional Amy Goetz Krieg. "To increase her daily steps, we go to Kroger and Walmart and walk more aisles than we need to, and we go to Winton Woods and the zoo as often as weather permits."
Carrie and her support staff have also been doing simple things like making sure they walk to get the mail instead of picking it up on the way back from an outing.
"These things have increased Carrie's step count and we can see her overall mood improve because of it," Amy said.
The race is on to log the most minutes walked by March 28, with the top three finishers winning an iPad Mini and bragging rights. No matter the amount walked though, taking the initiative to stay active during the winter, and a pandemic winter at that, is something every challenge participant can be proud of.
Special thanks to LADD sponsors for supporting the Winter Walk & Roll Challenge and other health and wellness programs.