Groundbreaking pilot combines smart home technology and wearables to further independence and support thousands in need in Ohio.
CINCINNATI, Ohio (Oct. 21, 2020) – The developmental disabilities field is facing a crisis with staffing shortages, the rising cost of services and an increasing number of people needing services, according to the Case for Inclusion 2020 Report. The result: tens of thousands of Ohioans with disabilities are unable to receive the supports they need. LADD, a Cincinnati nonprofit empowering adults with developmental disabilities, has launched a first of its kind in the nation Smart Living Pilot to meet this challenge.
The pilot utilizes smart home technologies, including virtual remote supports, and wearables to further independence while keeping people safe. The technology and supports are designed to anticipate challenges and threats to safety and resolve them before they happen, allowing staff to intervene only when needed instead of being present 24/7, which is, for many, the current service model.
Watch this video to learn more about the Smart Living Pilot.
Ohio currently spends more than $4 billion on services based on 2018 levy totals, the Ohio Department of Developmental Disabilities FY 2020 budget and Medicaid matching funds. Yet, thousands are still left without services. The efficiencies realized through technology could be life changing for people with disabilities and their families.
"To our knowledge, no other organization in the country has set down this path," said LADD Chief Strategy Office Brian Hart. "We're accomplishing transformative results for independence, safety and affordability."
As part of the Smart Living Pilot, the Heidt Smart Living Home in Anderson Township was completed at the end of September, with Drew, Jim, Matt and Daniel moving in soon after and demonstrating immense courage to be the first – to do something that's never been done before.
"I don't know the words to say it, I'm just…I'm finally home," said Matt Chaffin, one of the residents.
The home is the fourth in LADD's Forever, Home initiative and is named in honor of the Heidt Family Foundation, which contributed the lead gift.
Watch a video of the Heidt Smart Living Home reveal here and take a virtual tour of the smart home here.
The Heidt Smart Living Home is just the beginning. In order to scale this model of community living, LADD is working with Xavier University's Department of Occupational Therapy on research to determine the technology's impact on independence and affordability.
"We have thought for so long what it would take for us to provide Drew a situation like this and the cost, the right supports, the right environment," said Drew Jones' father Steve Jones. "We didn't imagine that that was going to happen for so long or if it could happen at all."
"This project is a rare chance to create systemic change in how we empower people with disabilities to live their best lives and widen access to essential support services," said Chip Heidt of the Heidt Family Foundation and LADD board member. "Two years ago, I talked about the future of community living for people with developmental disabilities; I'm proud to say today that future is here."
Since moving in, Xavier University's Occupational Therapy program as of August, 2021, has documented a 65% reduction in staff time and a maintaining or increase in independence for the individuals participating.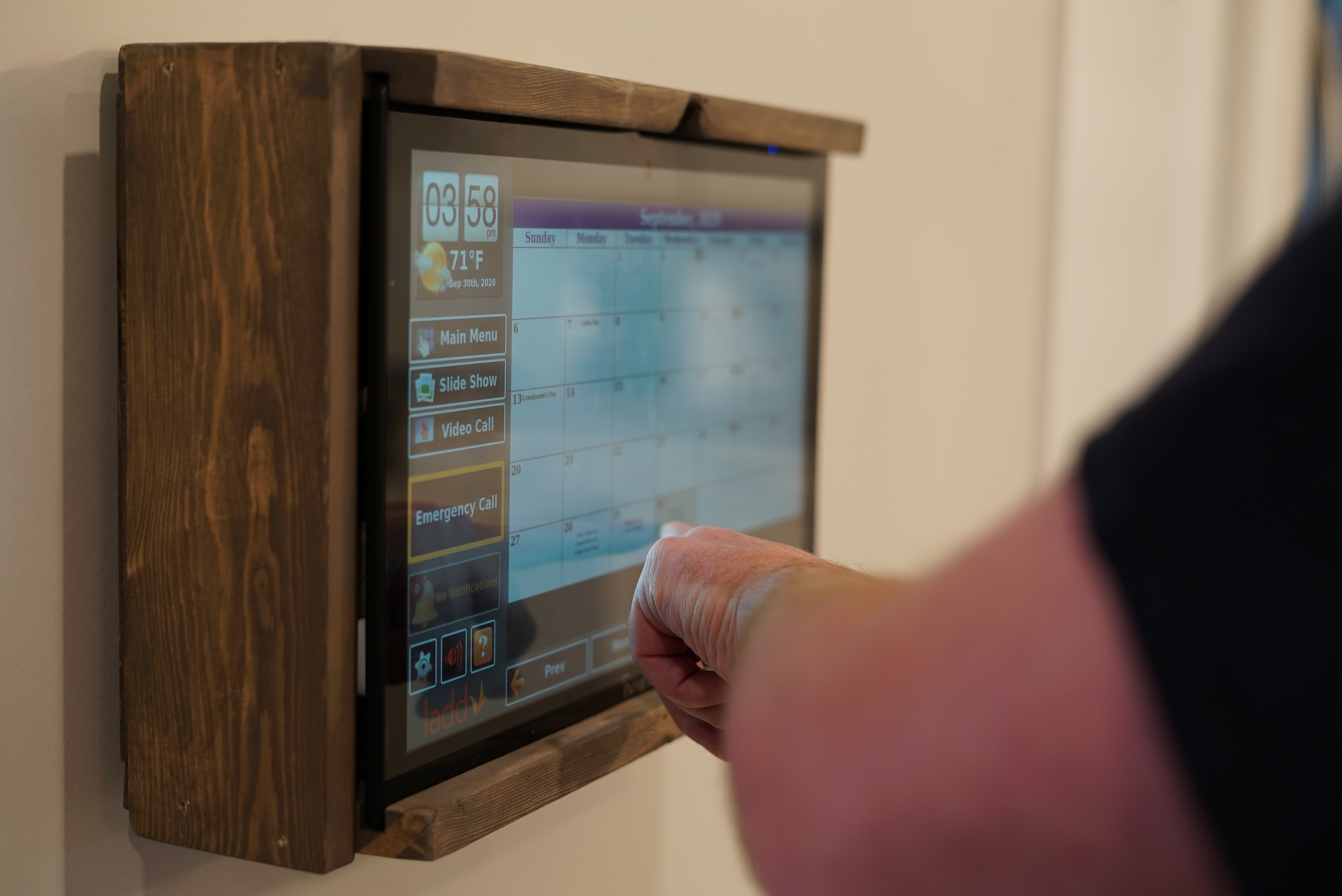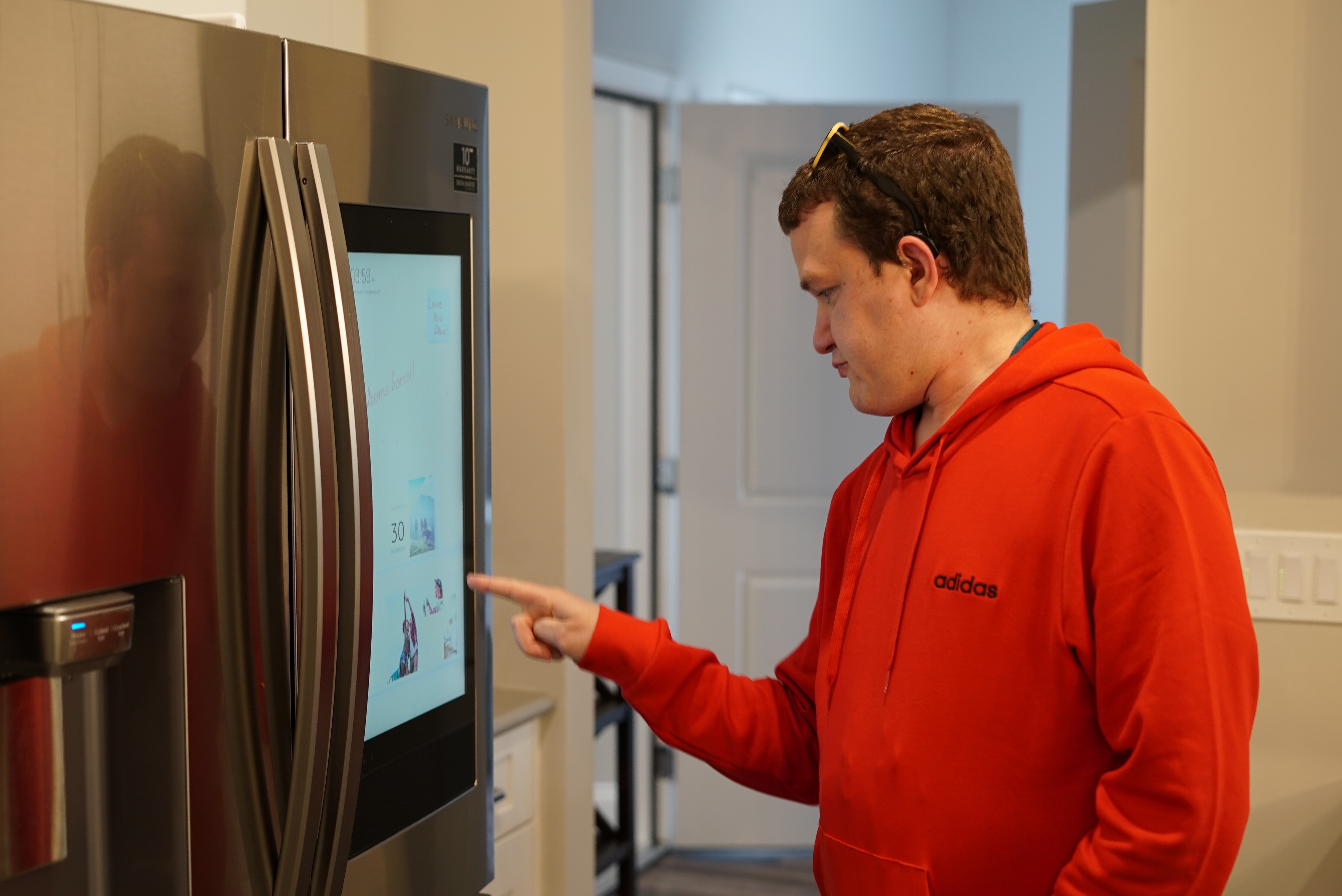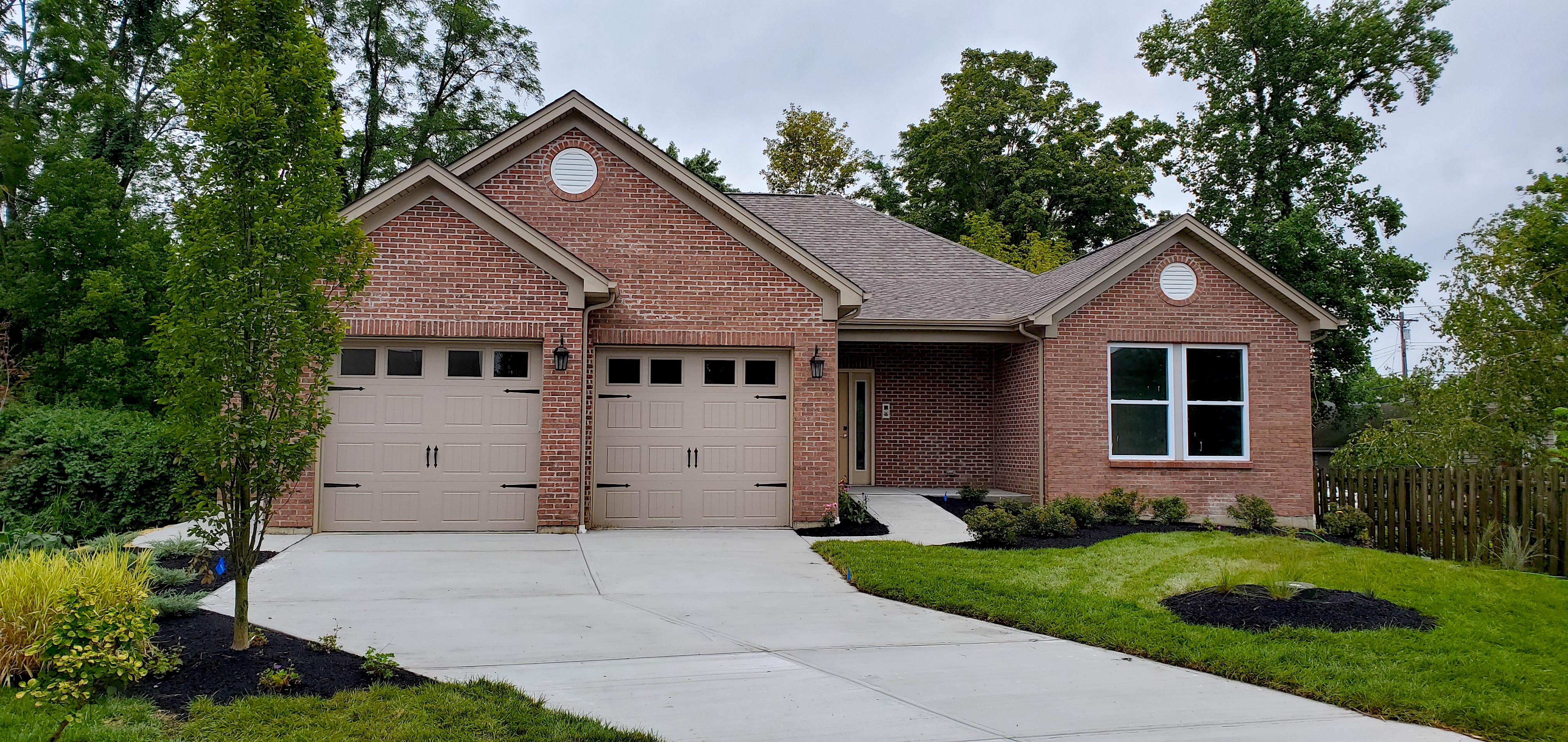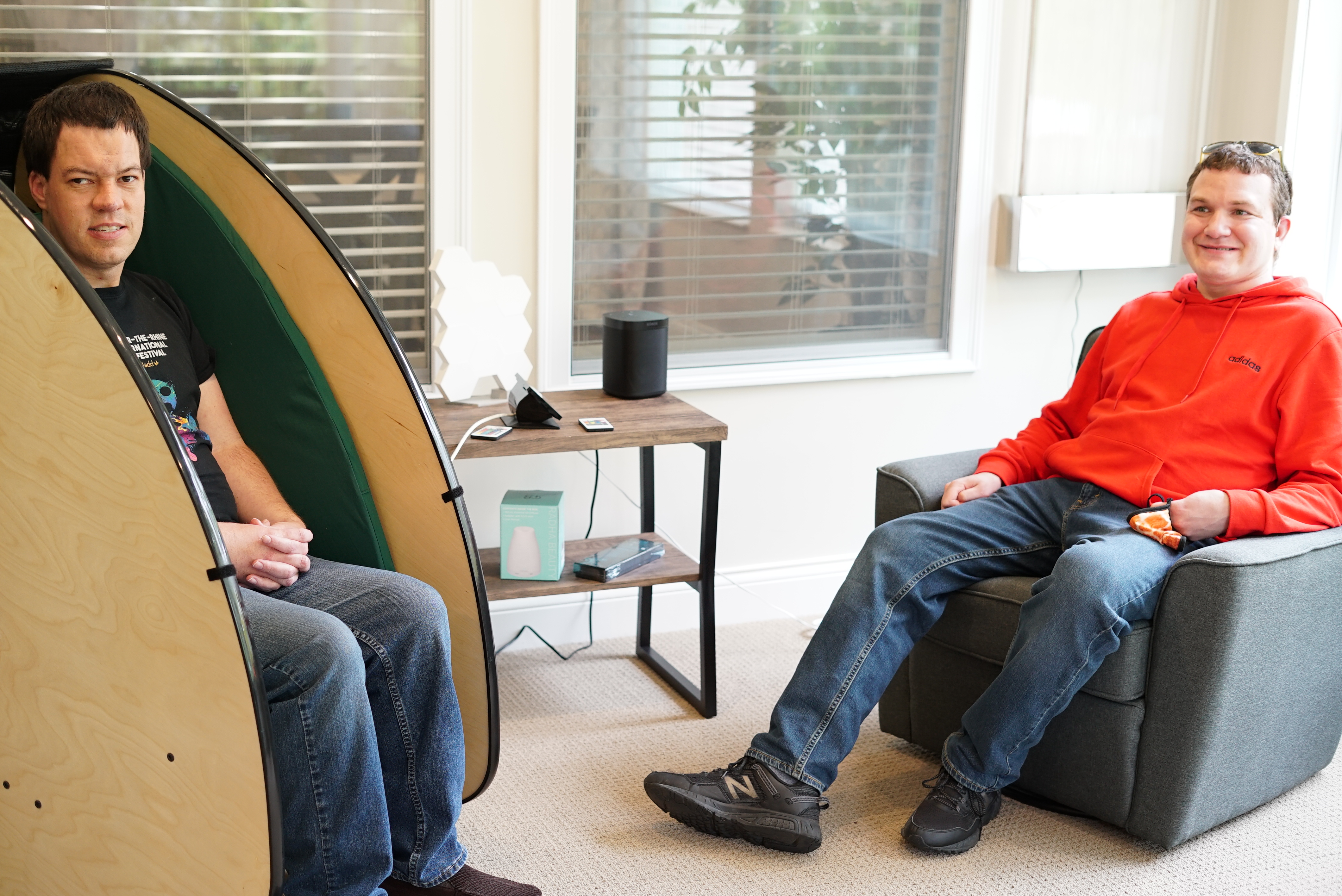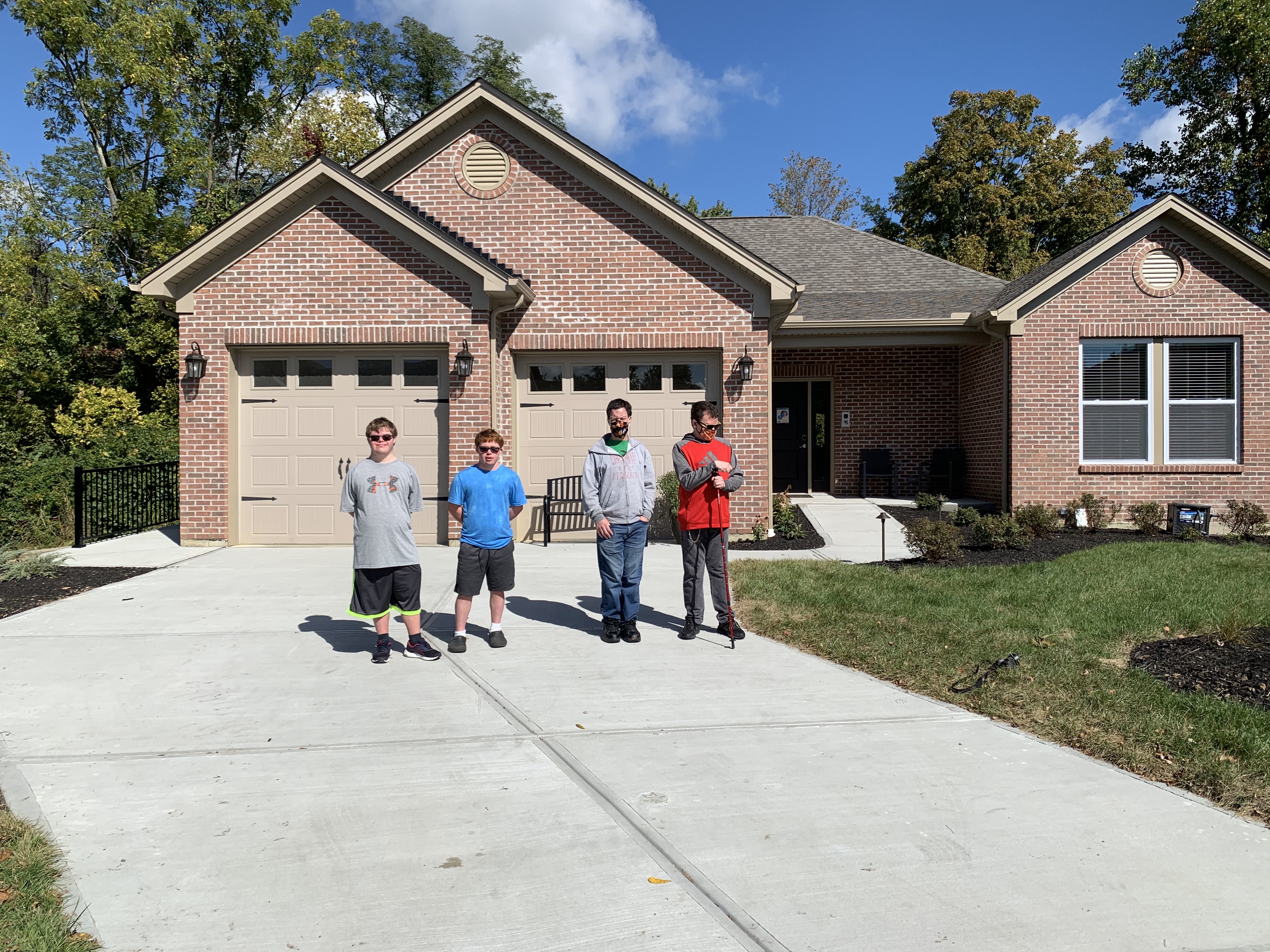 About LADD
Guided by the belief that every person has ability and value, LADD empowers adults with developmental disabilities to live, work, and connect. Founded in 1975, the Cincinnati non-profit now supports more than 650 individuals through housing, employment and meaningful community engagement programs. Learn more at https://laddinc.org.