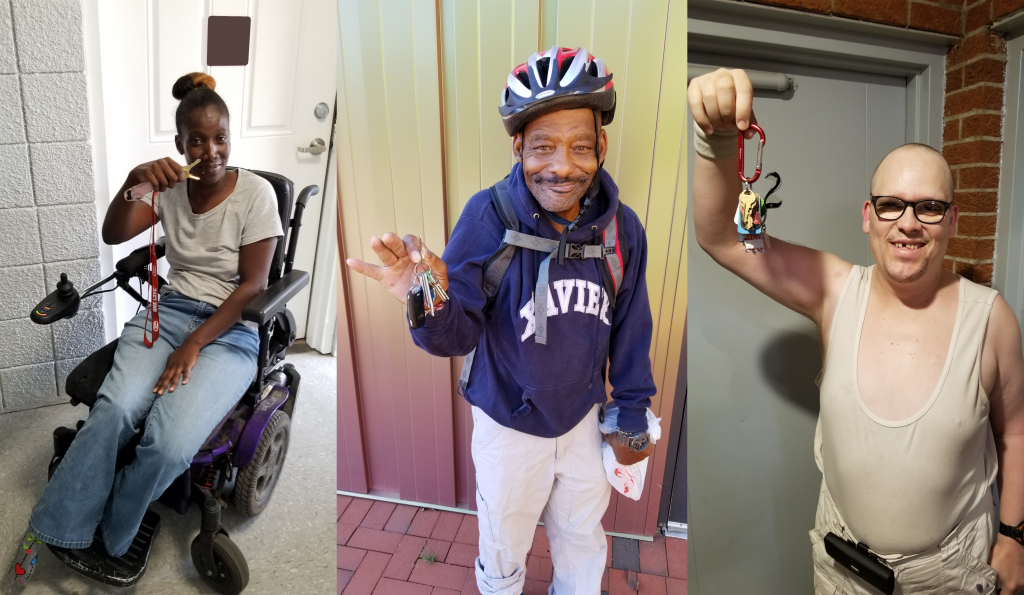 Last year, a mother and son from the Republic of Tunisia began searching for affordable housing in Cincinnati. They applied for apartment after apartment, and each time, the mother felt the same frustration and exhausting disappointment.
"She was constantly saying she wasn't approved, the landlord wasn't talking to her and she really felt like she was being discriminated against," said Cliff Fennell, a housing resource assistant with LADD's SOAR (Services for the Ownership and Acquisition of Residences) Program.
Her son has a disability and after a painstaking process to obtain documents from Tunisia, in order to be approved for a Housing Choice Voucher that assists with rent, she now felt like landlords were ignoring her because of the language barrier.
"I was constantly trying to help them in sending any housing opportunities and one by one it was the same situation," Fennell said. "They just felt like everything was against them and didn't know what else to do."
But Fennell encouraged them to keep going.
"We're not going to give up on you," he told the family.
Almost a year since their housing search began, on the last day before the voucher was set to expire, Fennell met in person (masked and socially distanced) with the mother and another landlord.
"I spoke to the landlord about their situation, that they would be good tenants," he said. "On that very last day, we were able to secure housing for her son."
Though the stories vary, this is what the SOAR team is dedicated to – helping people with disabilities and their families secure affordable, safe and accessible homes.
It does this through the U.S. Department of Housing and Urban Development's Housing Choice Voucher program, a federal program that offers assistance for people with very low-incomes, senior adults, and people with disabilities to find housing in the private market.
SOAR works with someone every step of the way – from the initial application process, to working with landlords and property companies, to helping maintain recertifications so people don't lose their rental assistance year to year.
In 2020, SOAR saw a need for these services rise substantially, likely because of the economic hardships people are experiencing.
It referred more than 70 people to the voucher program, which means there is potential for these individuals to receive assistance at any given time. And it recertified around 180 people, ensuring they keep receiving their rental assistance.
At the same time SOAR has been assisting more people than ever, it's also had to innovate throughout the pandemic.
"Technology has been an issue; a lot of people we support don't have internet access or computers so it can be hard to get digital documents to them while we're working remotely," said SOAR Program Manager James Tecco. "I was working with someone last week who had limited technology and transportation available. So I had a virtual walkthrough from a property manager playing on my computer and then did a video call on the person's phone so she could view that."
Fennell says they are trying to do anything they can to make things easier for the people they are supporting.
Even before the pandemic, people with disabilities faced plenty of challenges in finding affordable housing. Expense funds that pay for moving, deposits and applications add up quickly and place a heavy burden on potential tenants. Finding a truly accessible apartment or home is another major challenge.
"We're not only a housing resource, but we are housing advocates," Fennell said. "It's never a situation where you get a voucher and you have to figure it out on your own…we're with you the entire journey."
And this past year has surely been a journey. As SOAR ends the year of growth and change, it's looking forward to building an even stronger community, and supporting even more people, in 2021.
"We've grown not just in the number of people we're serving but internally, each member of this team has grown through this pandemic, through the social ills we've been confronted with," Tecco said. "It's made us stronger individuals and more creative in assisting people."